Hard Love - Darkest Desire - Apha
Hard Love - Darkest Desire - Alpha 004a
---

Hello everyone, version 004 of the game is now available and I hope you like it.

I know it has been a while, but, I know it will be worth the wait. Why don't you try it yourself and give us a little review once you finish, Thanks for checking this out!
Enjoy it!
What is new?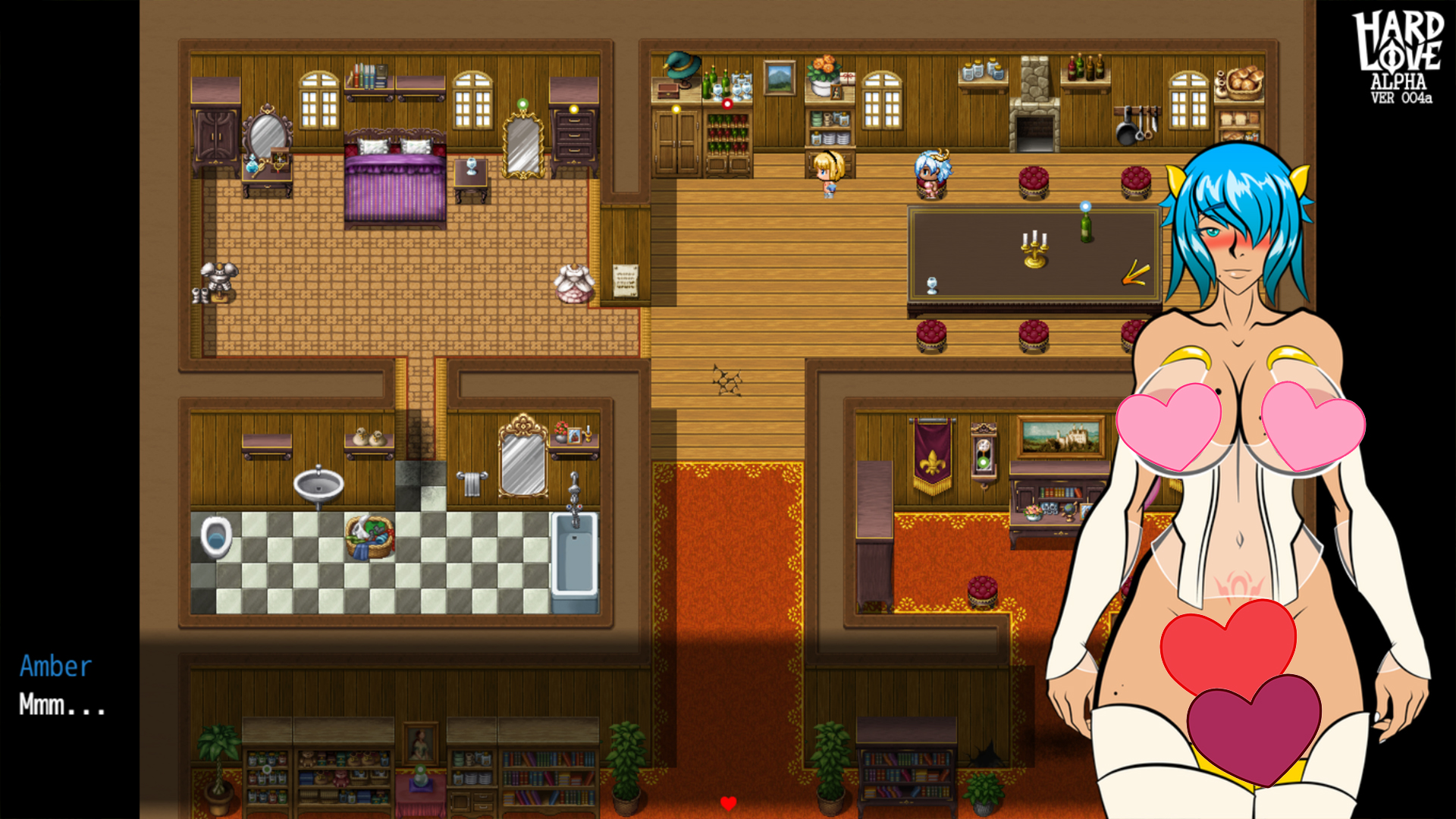 More than 400 Dialog Lines have been added, interpreted by Trina.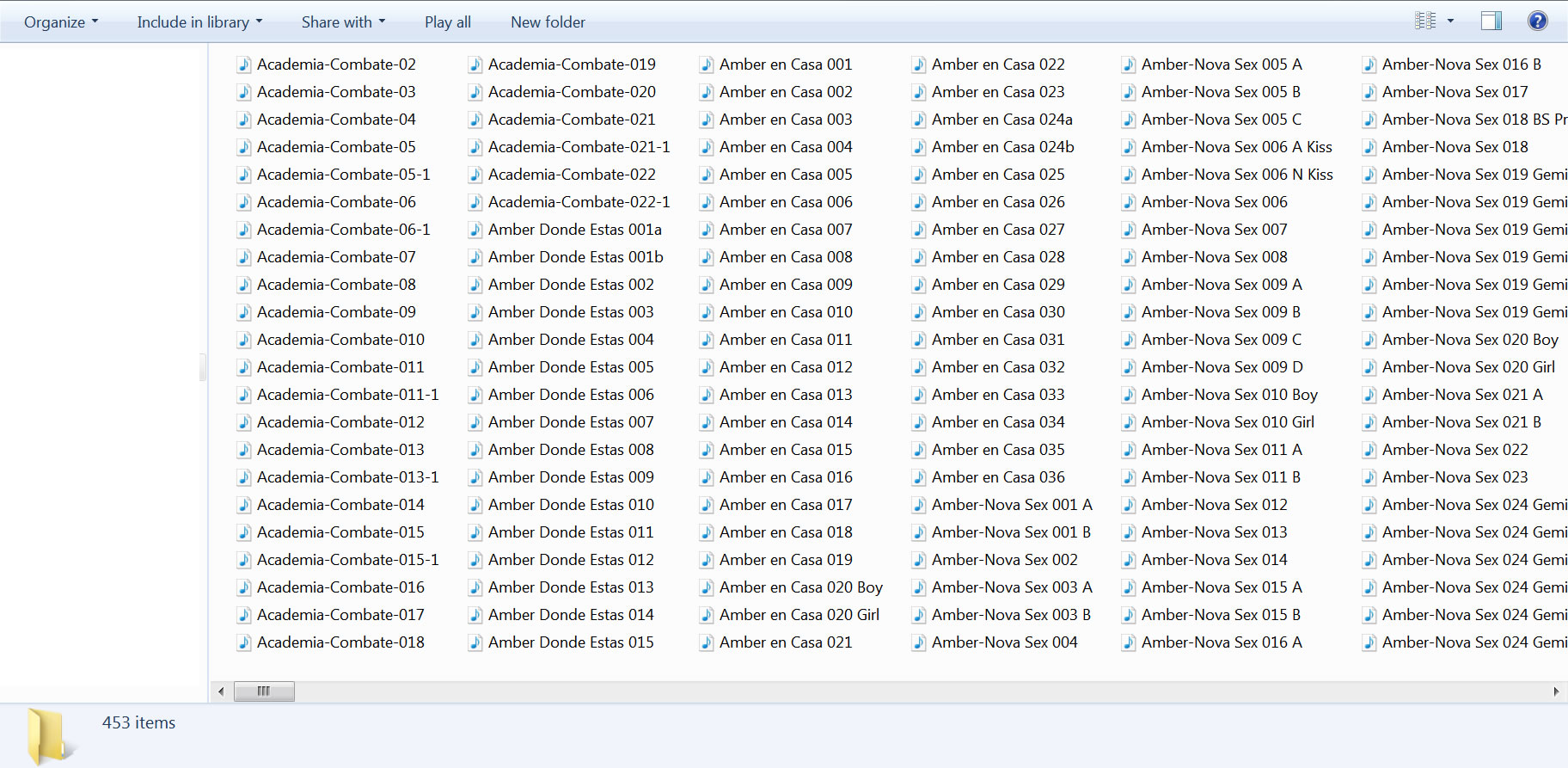 The Names have been changed according to the Votes within Patreon.
The Event Gallery was added. To be able to repeat the Best Sequences.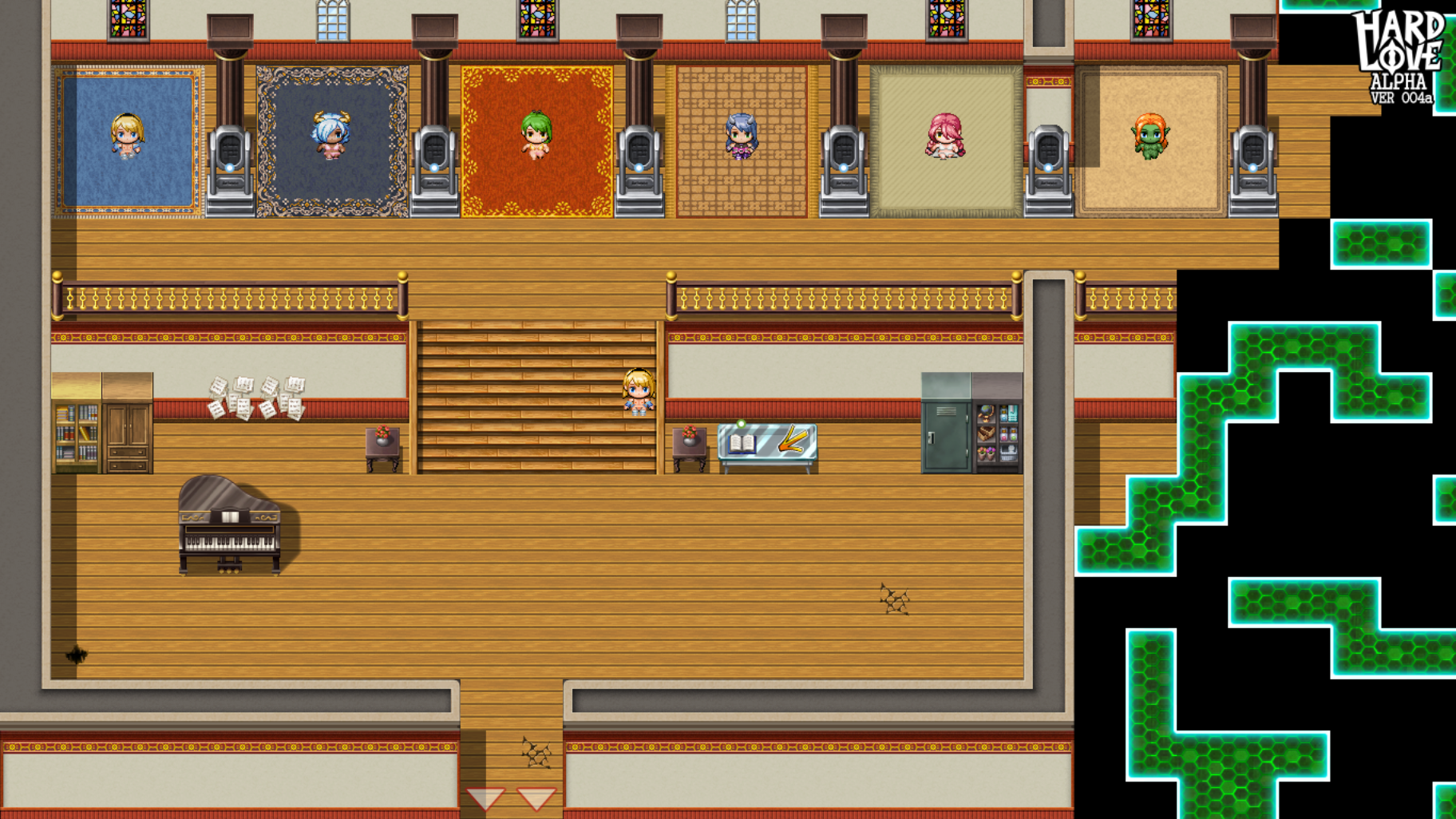 NPCs added:

Liva
Ramtha
Amy and Aby twins
Trina
Venus
The new locations: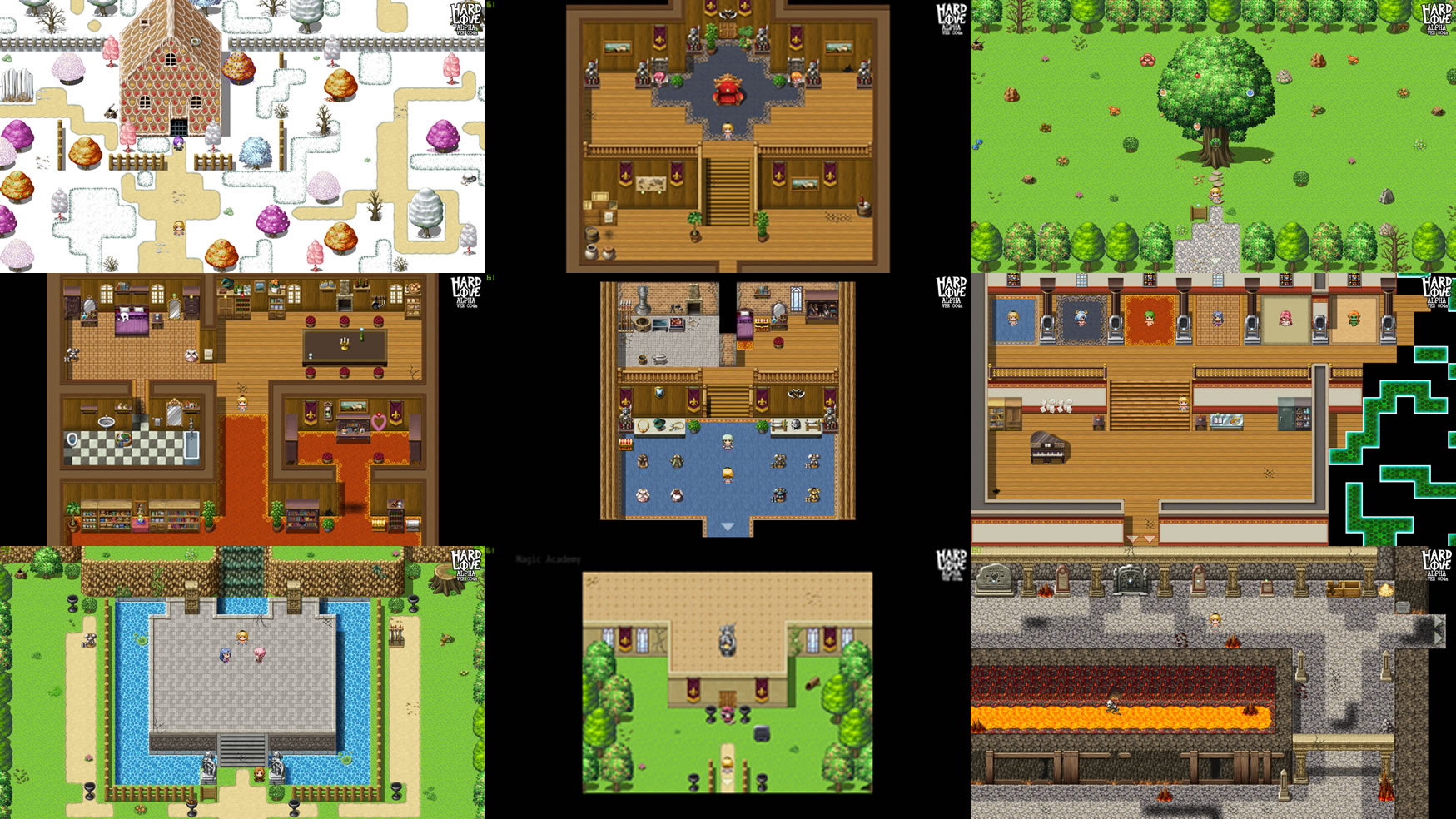 Trina Workshop
Entrance to the Cave
Cave
Luminous Tree
Wet Memories
House of Memories
Amber's House Rework
House of the Queen Rework
Added Scenes:
Sally attacks Nova
Nova and Amber - Night of Passion –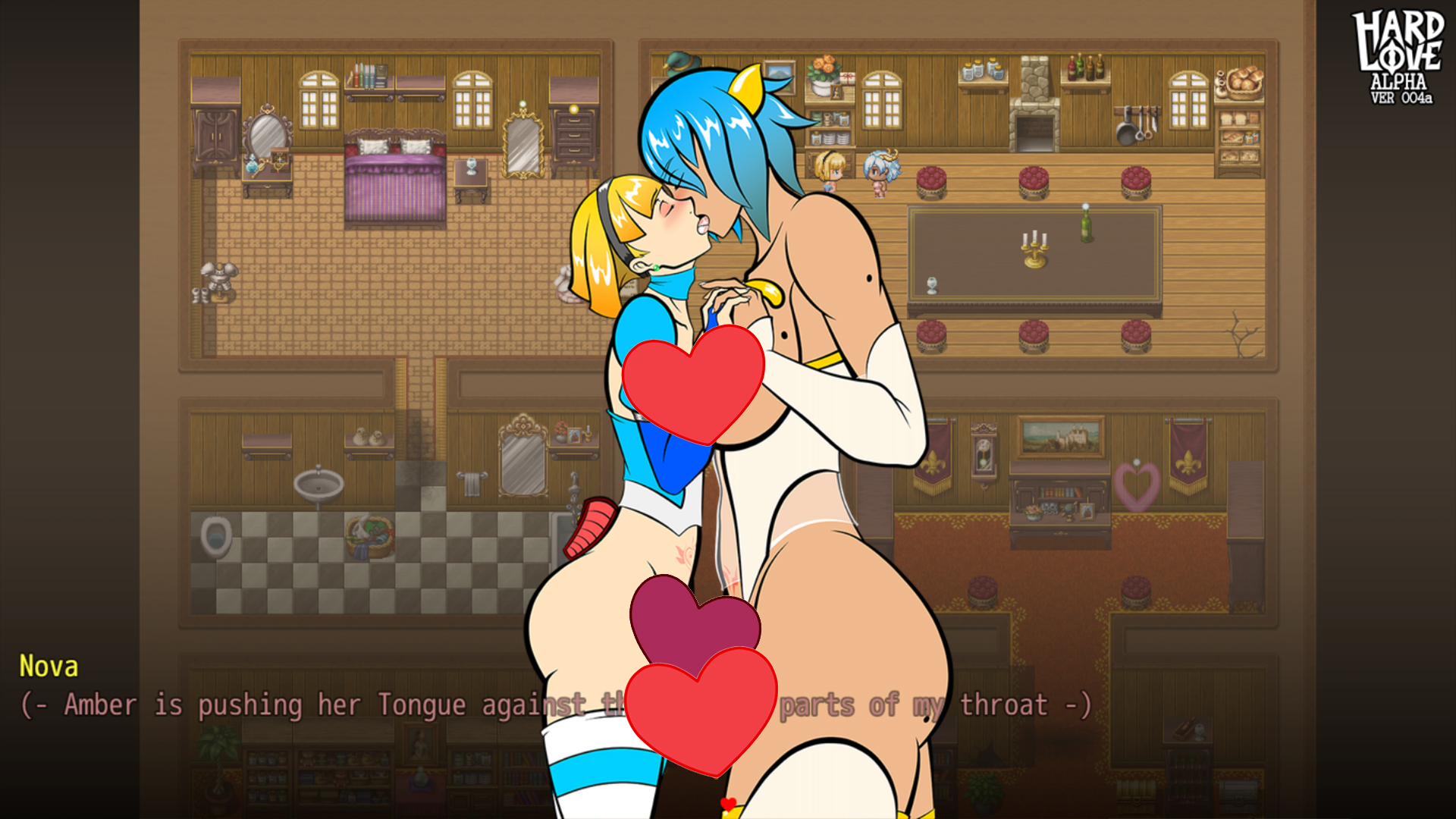 Changes to System and Gameplay:
Items, Accessories and Weapons with their respective descriptions added.
Missions and Objectives have been added.
Enemies added.
Some NPCs and objects have 2 Dialogs.
Added sound effects and changed the base themes of the matches.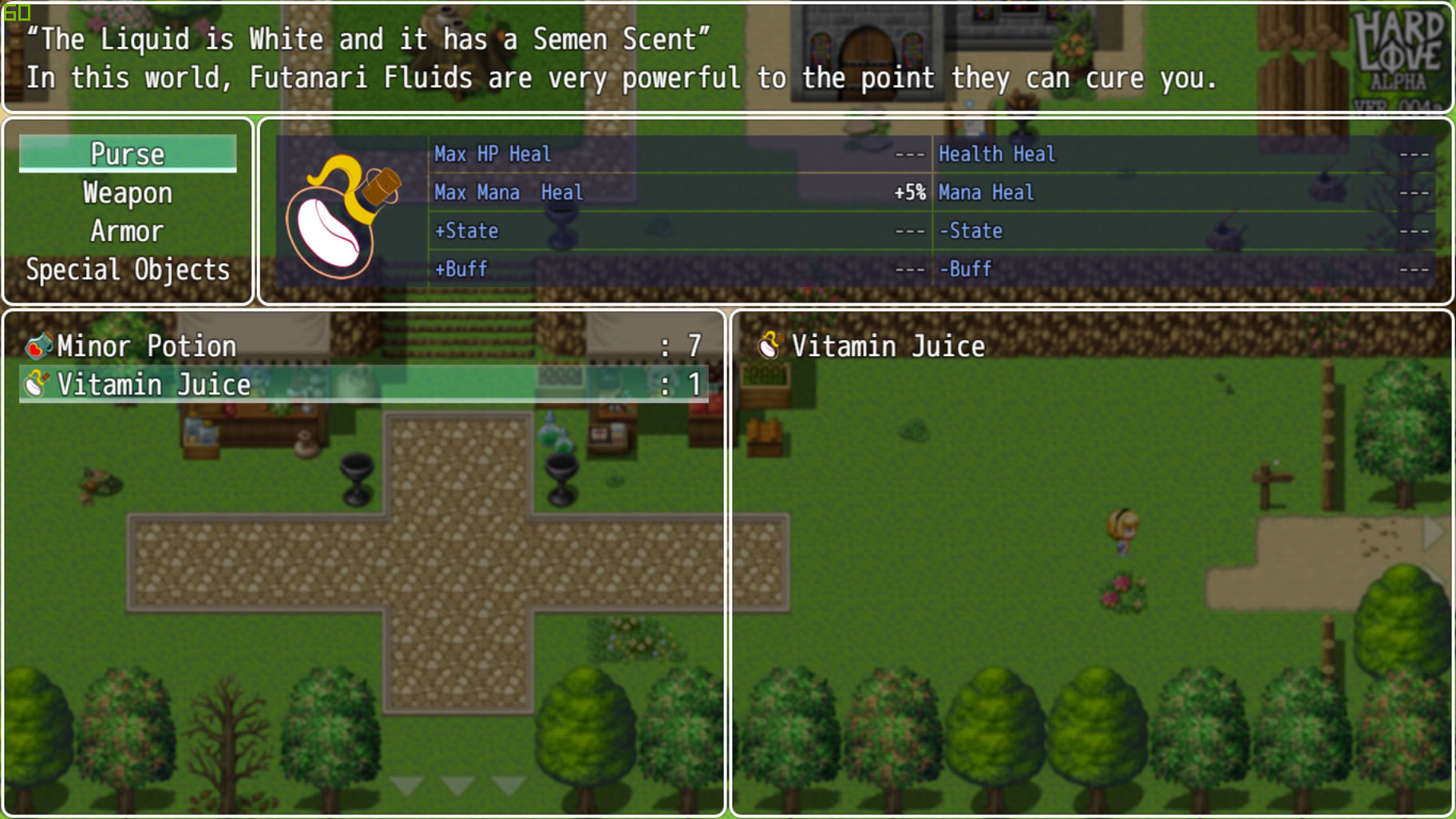 Get Hard Love - Darkest Desire - Apha
Comments
Log in with itch.io to leave a comment.
Will there be and Android version?
In the future there will be, at the moment it is very expensive to do the conversion. It could also work in Nvidia GForce Now, but only until they implement the option to play any game in your library.
I love this game but evet now and then, when I try to load a area or a moster battle, the game crashes
So I tried this game out the other day and what I've seen so far is great. The premise has been a fantasy of mine for a very long time now, the art looks nice and the addition of voice acting is just the cherry on top. Didn't need to be there but it's very appreciated all the same.
That said, I feel the combat is quite unbalanced at the moment. I'm not sure if I'm missing something but I find myself using one or two potions in each battle making it seemingly impossible to earn enough money to supply me with more or buy the high heels to explore beyond the initial cave. Again, could just be missing something but I feel it's worth mentioning regardless.
Either way this game has alot of potential and I really want it to succeed. I'll be following development closely and I'm interested to see how the game evolves.
The game is looking very good. The fighting is a little weird and can be improved (DeepBride seems to already have plans for that) but the fantastic audio acting and story telling (*feeling embarrassed) make up for that. If your wanting a good sexy game to pass the time, this is a good one to play.